About the workshop
Join Miki Iwasaki for a hands-on workshop based on his recent installation Facetime, created in partnership with NTC Foundation and Mingei International Museum as part of the Installations at the Station at Liberty Station. Through this instructional video, kids can learn how to create a miniature planar quad model at home.
Tools/material needed:

downloadable PDF file
(combined template for the large structure or small template for the small structure)
printer
scissors/craft knife
cardboard
tape
decorations - stickers, paint, markers, etc.
This workshop is best for ages 8-18, with some assistance from adults for the younger ages.
The installation is part of the Installations at the Station and is located near the Sybil Stockdale Rose Garden at the grounds of Liberty Station in Point Loma and can be visited throughout the year. Explore the Installations at the Station with this guide.
Also shown is a studio tour by Randy Ronquillo, with footage documenting Miki's process, and recent photos of the installation captured by Jeremy Artates.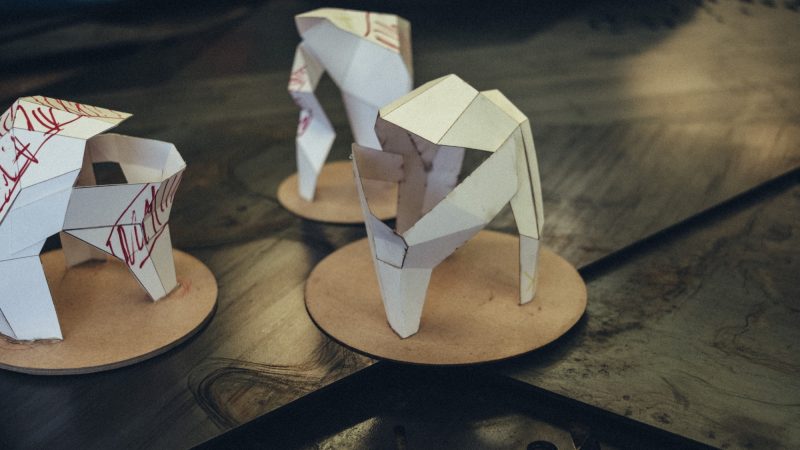 VIDEO: Model making workshop with miki iwasaki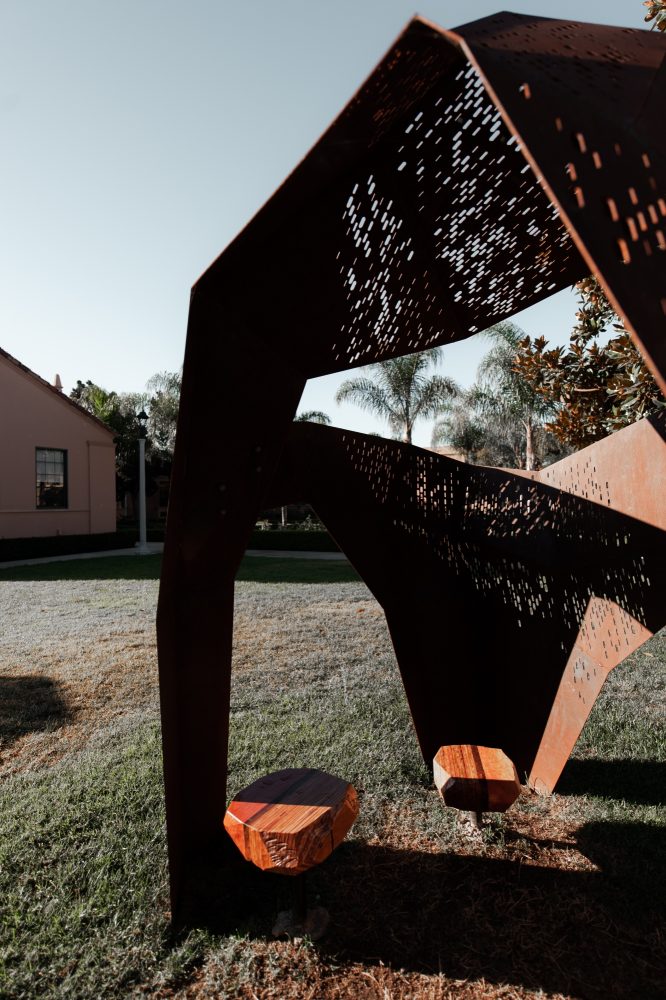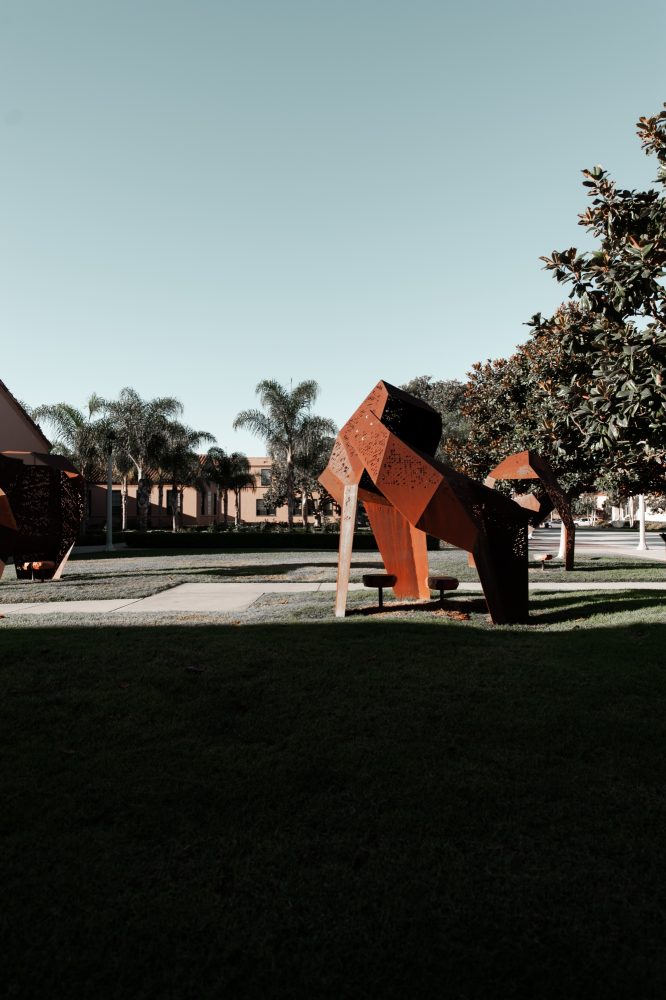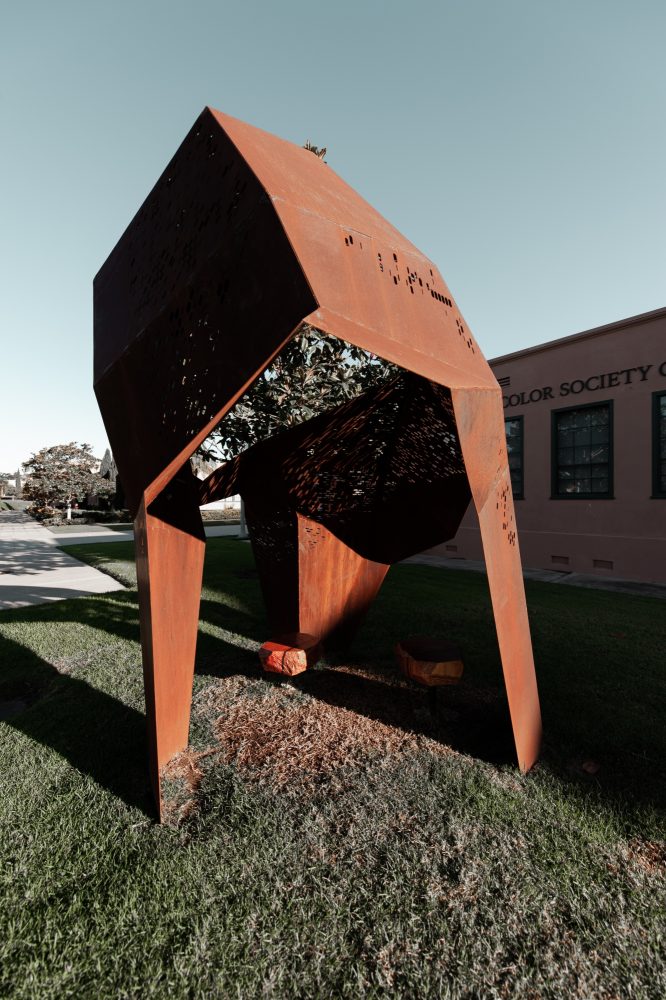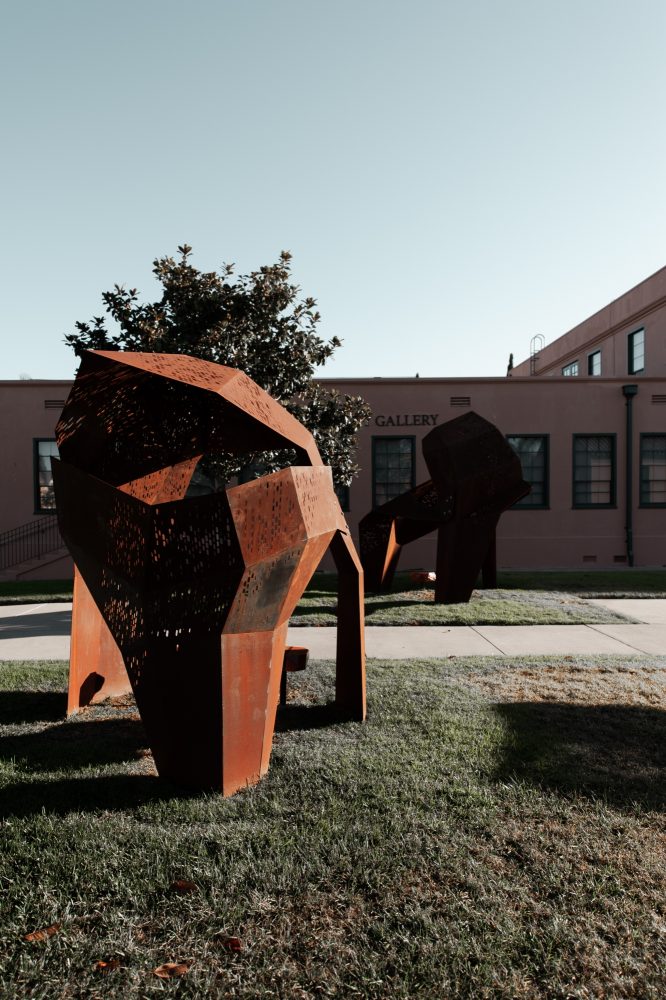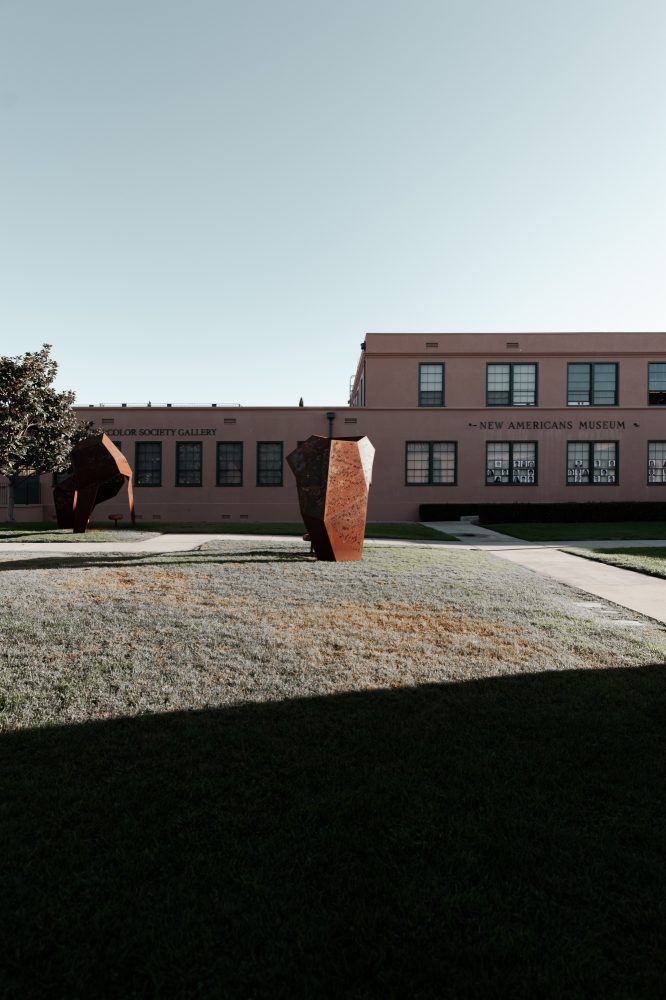 Facetime es una instalación escultórica de acero Cor-ten con elementos de asiento. Como se señala de manera lúdica en su título, la obra ofrece tres espacios separados para la interacción y la contemplación en persona, al tiempo que brinda refugio. Los materiales patina con el tiempo para una conexión visible con las fuerzas naturales, con el acero adquiriendo una capa protectora de óxido que evoluciona de tonos de naranja brillante a marrón rojizo y morado.
La instalación es parte de la serie Instalaciones en la estación y está ubicada cerca de Sybil Stockdale Rose Garden en los terrenos de Liberty Station en Point Loma y se puede visitar durante todo el año.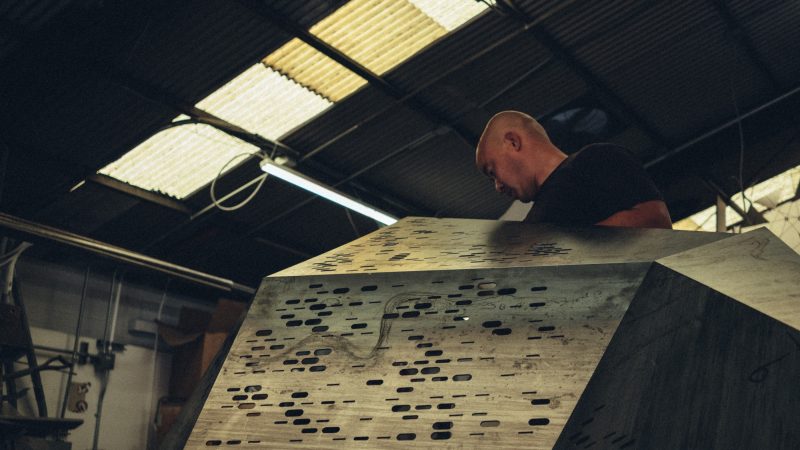 VIDEO: TRUTHS & RIGHTS: STUDIO TOUR WITH MIKI IWASAKI - By Randy Ronquillo
San Diego based photographer Randy Ronquillo documents Miki's process with footage that shows the process of designing and fabricating Facetime and gives a look into his studio in San Diego, CA. Truths & Rights is a series by Randy Ronquillo which exposes the creative process from his own lens as a professional working at the intersection of many disciplines, from art to graphic design and music.
About Miki Iwasaki
Miki Iwasaki is an artist and designer raised in Southern California and currently living in San Diego. His curiosity in making and building things eventually led him to pursue a career in architecture, and attend California State Polytechnic University. Miki also studied at the Kyushu Institute of Design in Fukuoka, Japan and received his Masters in Architecture from the Harvard Graduate School of Design. His architectural experience includes work in New York, Los Angeles, and San Diego firms, and spans a variety of project types including residential, office, restaurant, retail, and gallery work. Throughout his academic and early professional years, Miki remained dedicated to his own art projects and furniture designs. Miki's interests and skills constantly expand in the field of architecture, art and design as he pushes himself to explore new materials, methods and projects.

Website | Instagram