About the Event
Tradition, history, and symbolism intertwine in the story behind the beloved "Beckoning Cats" that sit regally at the entrance of homes, restaurants, and public spaces in many parts of the world today. As a companion to the Maneki Neko: Japan's Beckoning Cats exhibition organized by Mingei International Museum, this presentation explores the history and meaning of this traditional craft as well as its design and ubiquitous presence as an icon in contemporary popular culture.
About the presenters

Junichi Satoh is a professor at SDSU's school of Art + Design. Junichi, originally from Japan, received both a Master's degree in Architecture and Bachelor's degree in Fine Arts / Graphic Design from Rhode Island School of Design (RISD). Since then, he has been teaching architecture, landscape architecture, graphic + industrial design, and art + design foundations at RISD, China Academy of Art, and Clemson University among others, in the United States, Italy, China, and Japan. With a research focus on betterment of human ecology, Professor Satoh designs and creates buildings, dwellings, and places + purposes for social interactions. He is an interdisciplinary maker of things, a trained chef, a farmer, and a co-founder of Utility Works, an international design collective that seeks better ways for humans to live.

Patricia Cué is a graphic designer, native from Puebla, Mexico living in San Diego since 2008. As a founding partner of Taller de Comunicación Visual in Mexico City and as Professor Emeritus from SDSU, Cué explores the way in which cultures and subcultures create unique visual languages that challenge the expectations of "good design." In her design work, Cué is inspired by the tradition, images and colors of vernacular design and popular culture. She aims to live and practice design with curiosity, irony, and a dash of humor. Cué's work has been featured in Visible Language, Voice AIGA, TM Typographische Monatsblätter, and in the TV documentary series Sensacional de Diseño Mexicano. Her book Mexican Wall Painting: Bardas de Baile was published in August 2013 by Ghost & Company. Cué proudly serves as a trustee for Mingei International Museum since 2010.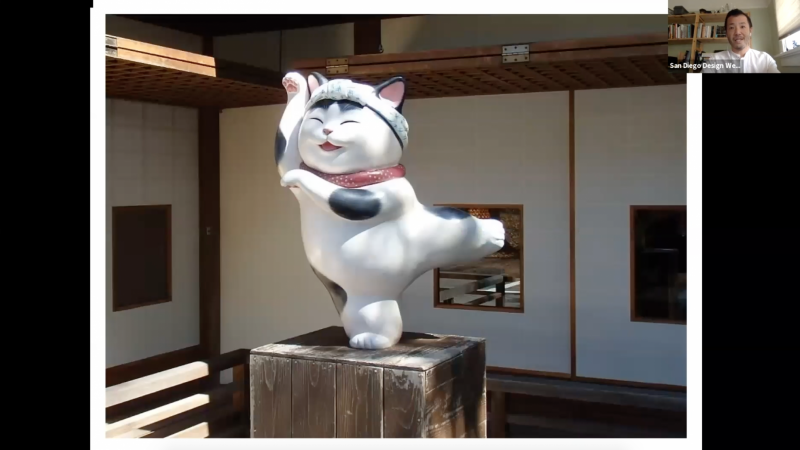 VIDEO: MANEKI NEKO AND JAPANESE DESIGN: THE BECKONING CATS
This event was presented live September 9, 2020.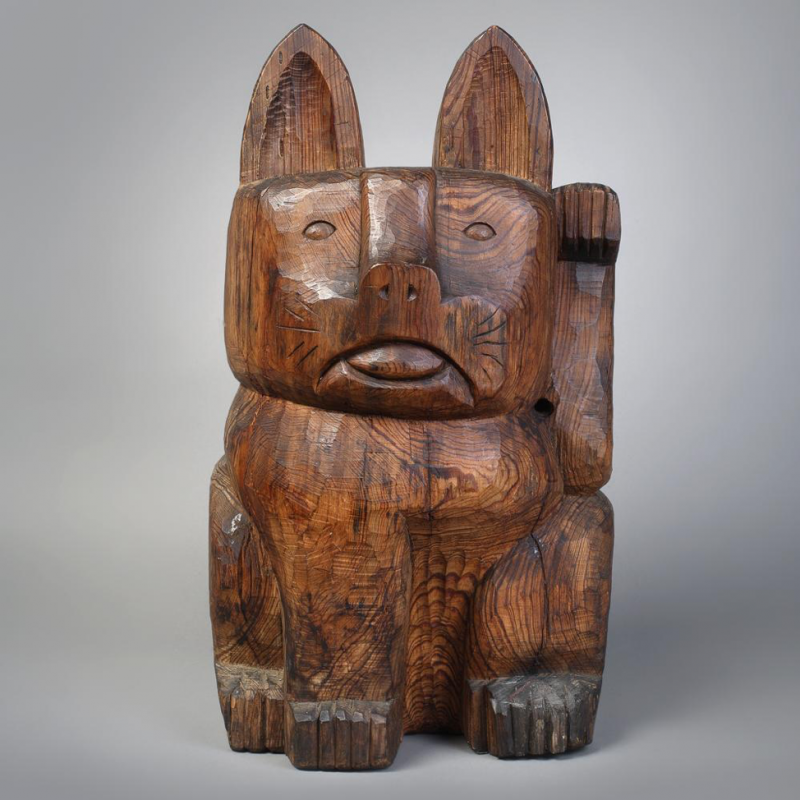 About Mingei International Museum
Mingei International Museum, located in the heart of Balboa Park, is dedicated to furthering the understanding of folk art, craft and design. The museum aims to inspire people to celebrate human creativity and recognize, embrace and cultivate their own creativity through an inviting, fresh, and always engaging look at a diverse range of thoughtfully designed, crafted and passionately made objects from around the world. The Museum recently embarked on a major building transformation and will reopen in 2021. Mingei is the presenting sponsor for San Diego Design Week.