About the Talk
There is a place where many aspects of San Diego's outdoor culture converge. However, in this place of convergence, there exists a divide. Through our story, we hope to expose this divide and inspire a connection. We'll begin with a video, highlighting the culture of the site and documenting the beginnings of an idea. It presents the efforts of a group of engineers, architects, planners and community members as we explore the benefits and pitfalls of a pedestrian and bicycle bridge system linking north Ocean Beach to south Mission Beach. Along with our video, we host a live Q&A session to hear the community's input and feedback on our discussion.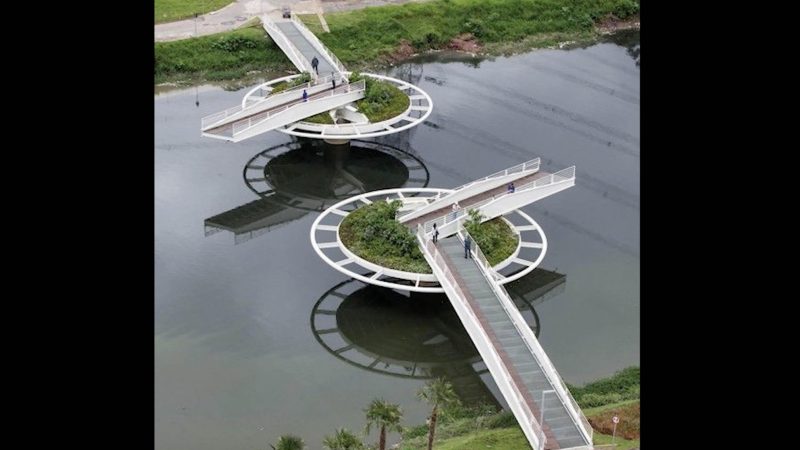 VIDEO: BRIDGING COMMUNITIES
This talk was presented live September 9, 2020.
Scavenger Hunt
We created a fun map of participation activities to encourage exploration of our project site and to learn more about the many great features of the area. Please download the PDF: VISIT the site, FIND the items and CONNECT with us on Instagram at @bay2beachsd ! #bay2beachsd
About ARCHITECTS hanna gabriel wells + Collaborators
The talk is presented by Jim Gabriel, Tony Salamone and Taylor Masek of ARCHITECTS HGW, an Ocean Beach based architectural, planning, and interior design studio focused on the creation of collaborative environments that support idea development, healthy living, and community.

They will present along with:

Steve Merritt, a structural engineer with KPFF Consulting Engineers

John Ambert, an Ocean Beach resident and environmental designer with years of community based experience

JT Barr of Schmidt Design Group, a San Diego based landscape and planning studio