About the Workshop
This live one-hour workshop is designed to give participants of all skill levels a classical starting point from a more straightforward calligraphic base. Starting by drawing the horizontal rule-lines to set proportion and to work within, letters and words are constructed within a framework, allowing you to create simple, clean and honest compositions. Participants will learn the fundamentals of letterform proportion and the use of a broad-edged pen. Learn more about Yomar's workshops and join the Facebook group.

The first 10 guests to register for the workshop received a 25" x 35" print by Yomar Augusto, from his Letter Series (below), with the opportunity to select a letter of their choosing. The print will be packaged and shipped at no cost, courtesy of Impact Visual Arts, anywhere in the U.S.
Materials needed will include
Different sizes of paper / watercolor / lower quality ones
Flat brush - small - medium size
Pencil
Ruler
Rubber eraser
Black liquid ink
Color liquid ink
A cutting tool
Something to protect your table surface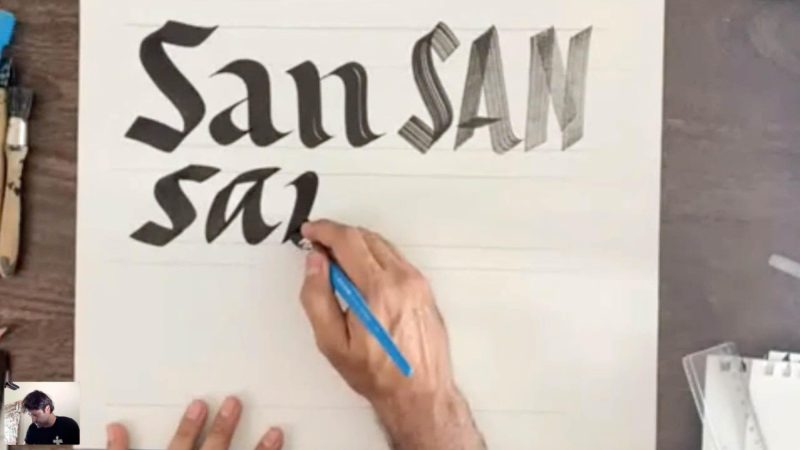 VIDEO: EXPERIMENTAL CALLIGRAPHY WORKSHOP
This workshop was presented live September 13, 2020.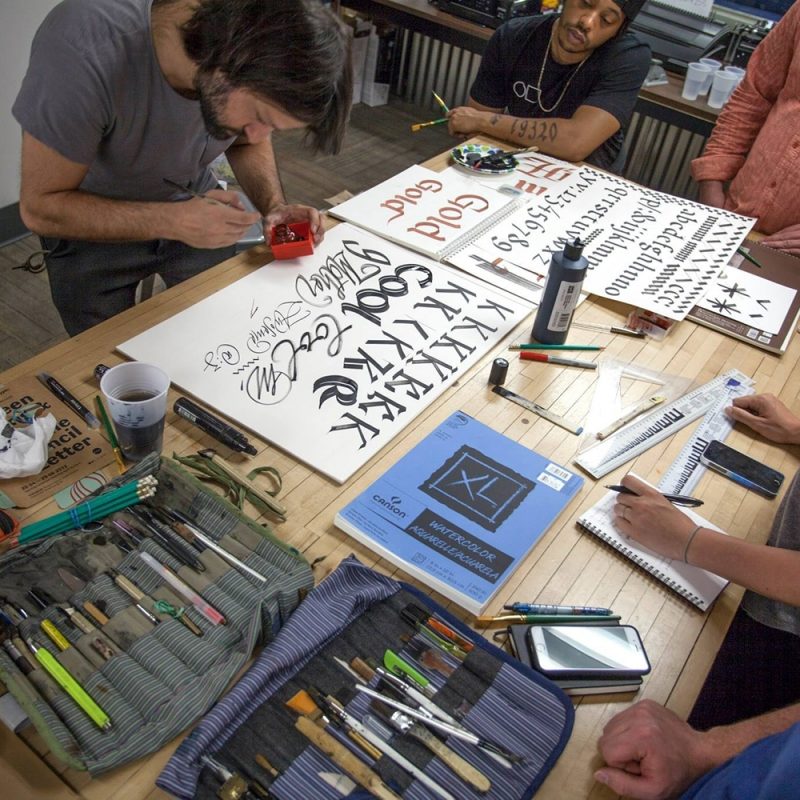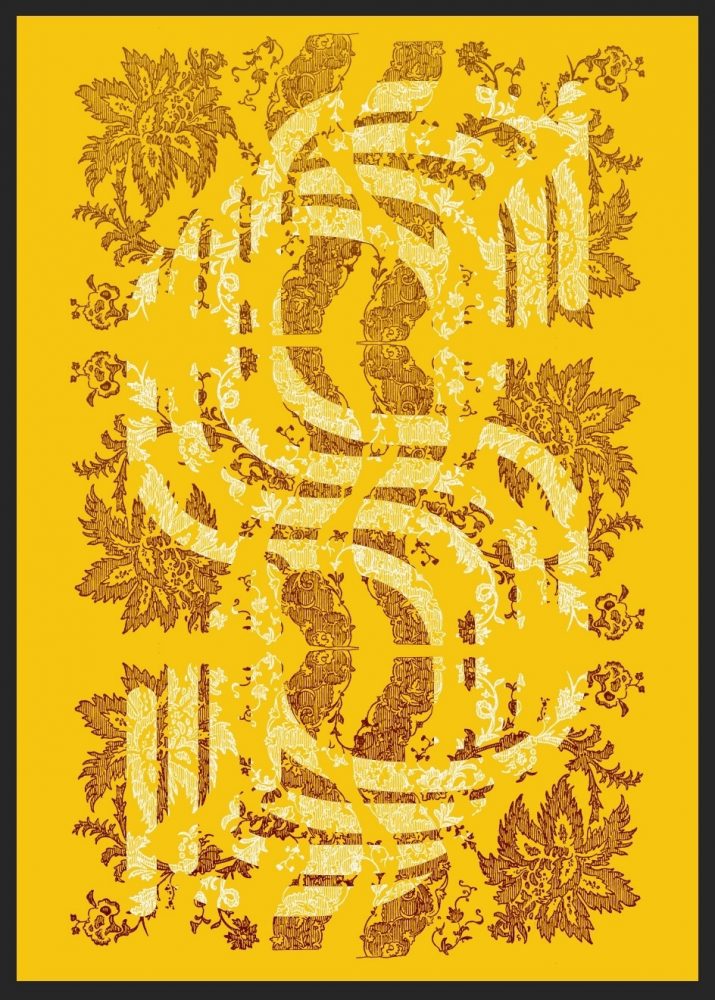 About Yomar Augusto
Yomar Augusto is a typographic artist and graphic designer based in San Diego. Raised in Rio de Janeiro, he initially trained as a graphic designer before going on to study photography at the School of Visual Arts. He established his own studio in Rio before completing a Masters in Type Design at the Royal Academy of Art in The Hague, The Netherlands where he lived and worked for nearly a decade. He has taught at the Willem de Kooning Academy in Rotterdam, Bauhaus University in Germany, and at the Fashion Institute of Technology in NYC.