About the Event
2020 has shifted the way we work and forced many businesses into digital transformation as we enter the Fourth Industrial Revolution (4IR). FreshForm observes this change with a sense of optimism as we come together to redefine our future and our place within the San Diego design community. How might we reimagine the meaning of a physical and digital environment? What is our collective perception of "the office" and what does a workspace mean to each employee? How does our space connect to our larger purpose as a consultancy?

Join FreshForm for an open and honest discussion as our team of designers explore these questions and consider new ways to build a uniquely meaningful experience for our team, partners and community.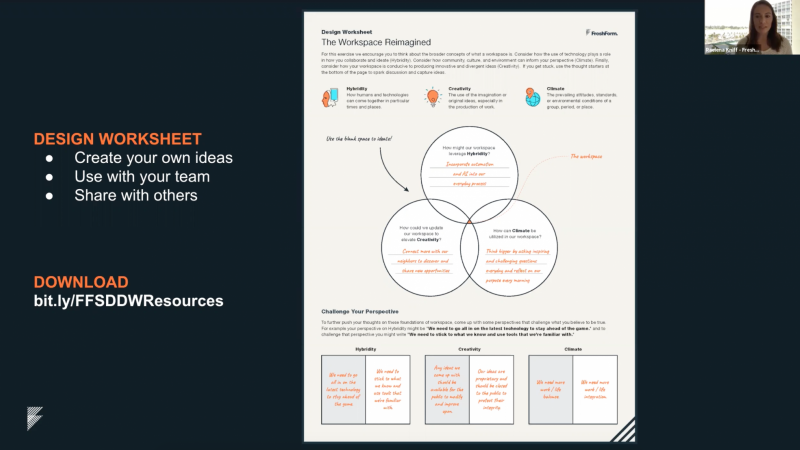 VIDEO: THE WORKSPACE REIMAGINED.
This talk was presented live September 10, 2020.