About the talk
Join us as we learn what it's like to be a part of a purpose-driven movement in designing for a nonprofit. We all know there's agency life, big tech, and a host of other brands and corporations you could design for - did you know you could also design for social good? Hear from team Classy while they interview designers who work with nonprofits across the country, followed by open Q+A with our panelists. Learn more about the work nonprofit designers do, the stories behind the organizations they work for and get a glance into their personal studio life while working from home.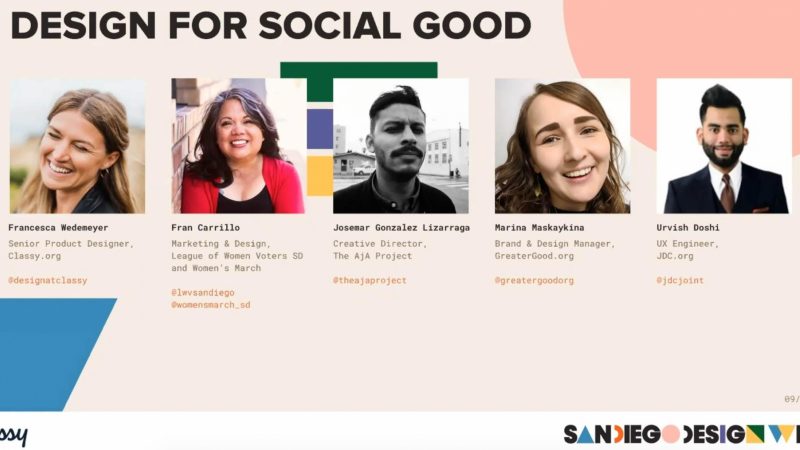 VIDEO: DESIGN FOR SOCIAL GOOD
This talk was presented live on September 11, 2020.
About Classy
San Diego-based Classy is a social enterprise that creates world-class online fundraising tools for nonprofits, modernizing the giving experience to accelerate social impact around the world. Since 2011, fundraising on the Classy platform has doubled each year, resulting in thousands of nonprofits collectively raising over half a billion dollars. Classy is trusted by organizations of all sizes, from the fastest-growing nonprofits like Team Rubicon and The Trevor Project to some of the world's largest social organizations such as Acumen Fund, Robin Hood Foundation, and Shriners Hospital for Children.