About the Event
The public is invited to view The Get Out the Vote: Empowering the Women's Vote poster campaign, organized by Nancy Skolos, Kelly Salchow MacArthur, and Frances Yllana, in partnership with the League of Women Voters, featuring 63 non-partisan posters commemorating the first legislation for women's voting rights. 2020 marks the centennial of the ratification of the 19th Amendment, granting women the right to vote in 1920. It was the first legislation for women's voting rights. Not until the passage of the Voting Rights Act in 1965 were voting rights of ALL women protected and enforced. By invitation, a core group of women in design submitted posters to launch the initiative with their vision and voices. Arzu Ozkal, one of the participating designers in this exhibition, has brought it to San Diego for Design Week.
The posters will be on display at SDSU School of Art + Design, Art Produce Gallery, Bread and Salt, and Museum of Contemporary Art (SDSU's exhibition partners) starting September 9 until November.

Through this work, participants joined forces to collectively contribute to dialogue in design and society. This moment in history is an incredible opportunity to catalyze women in design, voting rights, citizenship, community, and diversity. The collection aspires to not only support present day voter participation, but to also serve as a backdrop for discourse and examination of the history of voting rights and women's fight for equality.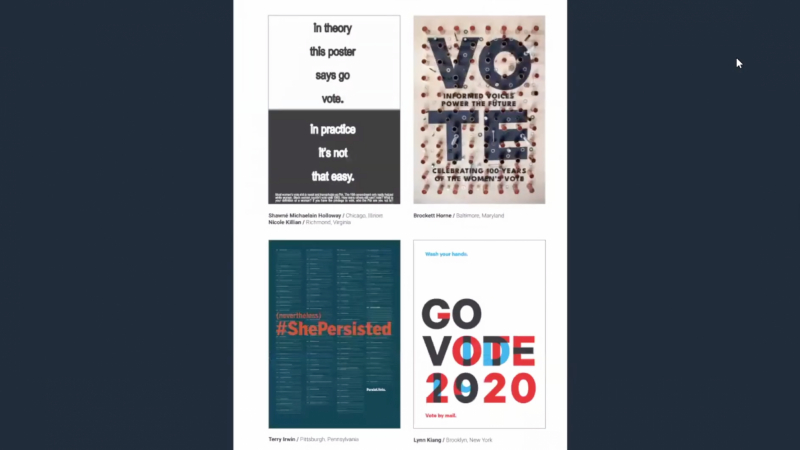 Get Out the Vote: Empowering the Women's Vote Poster Campaign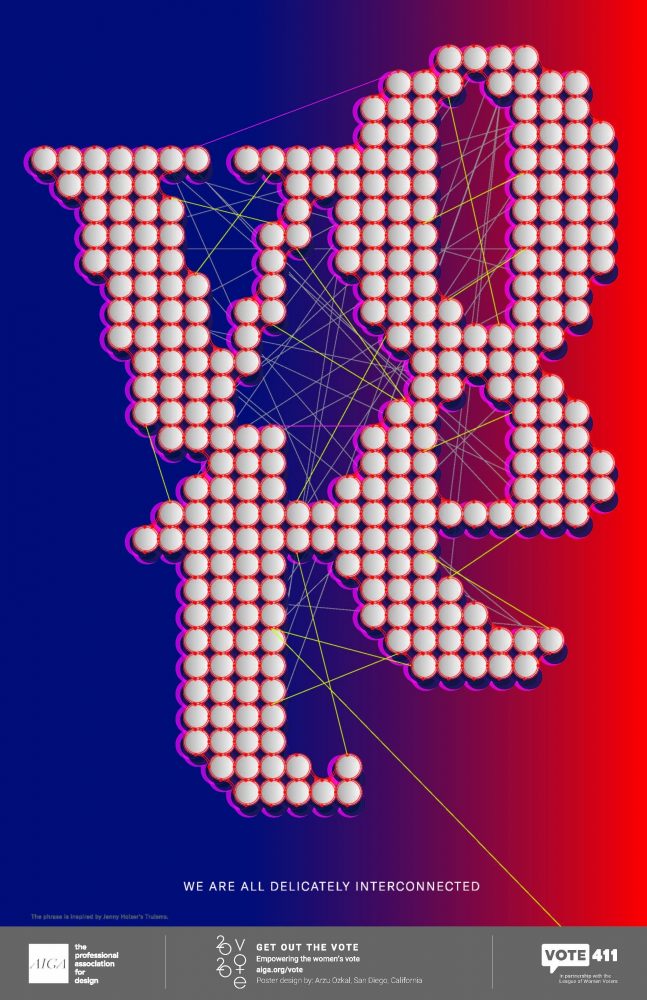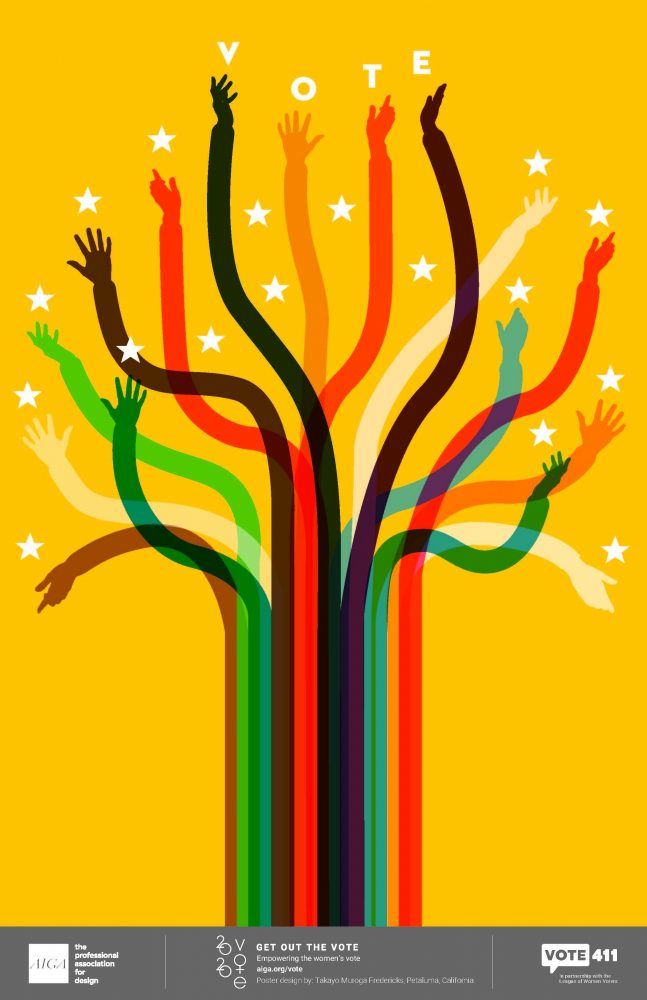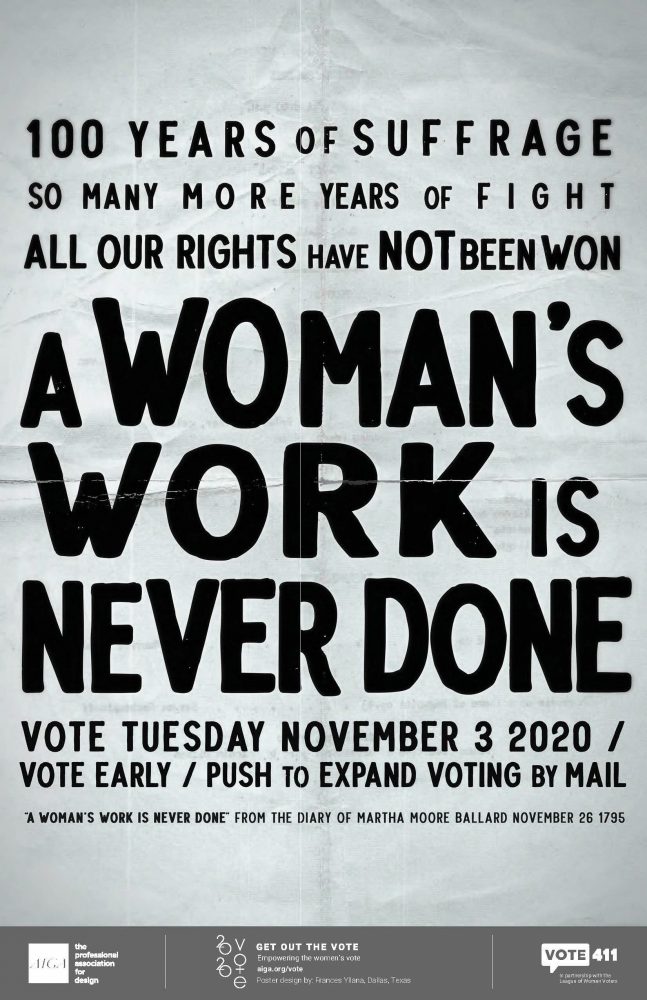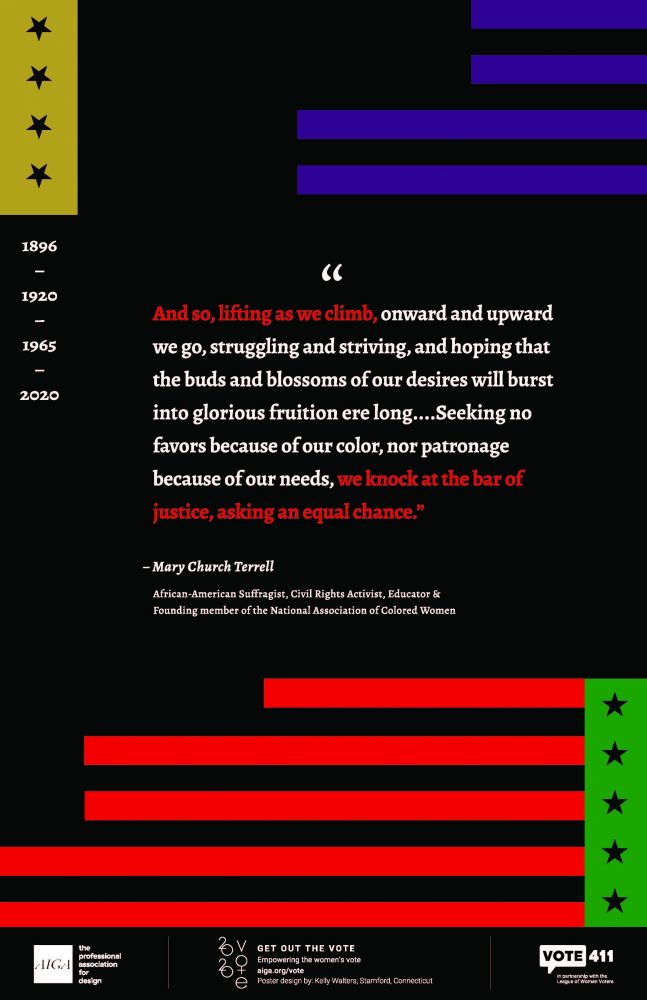 The poster initiative continues: AIGA members can contribute posters to motivate the American public to register and turn out to vote in the 2020 general election, as well as local elections to come. Visit the website.

The first 100 visitors to the installations will receive a free catalog.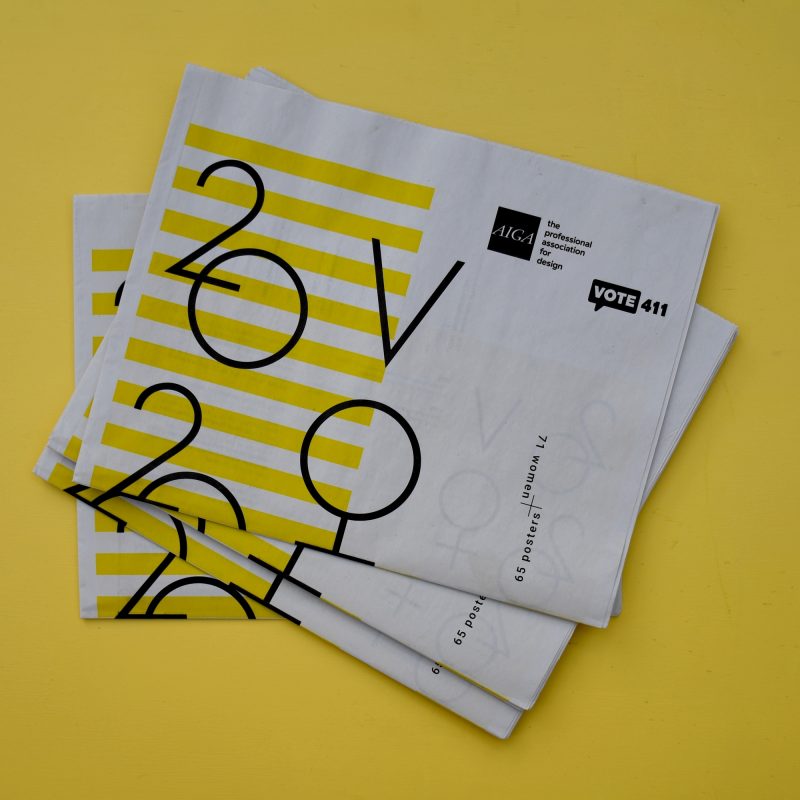 About Arzu Ozkal
Arzu Ozkal is a Turkish born, San Diego-based artist, designer, and researcher whose work focuses on design's role in looking for forms of creative and critical outcomes through participation and collaboration. She received her MFA from the Department of Visual Studies at University at Buffalo (SUNY) and BFA in Graphic Design from Bilkent University.

She is currently Associate Professor of Graphic Design at San Diego State University. She is a founding member of Home Affairs, an interdisciplinary art collective focusing on creative projects about a range of issues impacting women's lives. Since 2011, they have been working together with women from Turkey, Europe, and the USA to design platforms of social exchange.

Her work has been exhibited nationally and internationally in Athens, Istanbul, Barcelona, Ghent, Amsterdam, Berlin, Los Angeles, New York, and beyond. Her writing has appeared in publications such as Photoworks Magazine UK, Afterimage: The Journal of Media Arts and Cultural Criticism and the forth-coming book, Collaboration in Design Education by Bloomsbury Academic.

Website