About the Tour
Join for a virtual studio tour with Joseph Skoby to see how his ceramic pieces embody an aesthetic principle where imperfections become the birthplace of unique beauty. Explore Skoby's works, which are textured with hand-carved patterns and combined with a palette of colors, evoking a harmonious relationship mirroring that of his own experience with nature.

Private appointments can also be arranged to Skoby's studio in La Jolla. For more information, please visit www.skobyjoe.com.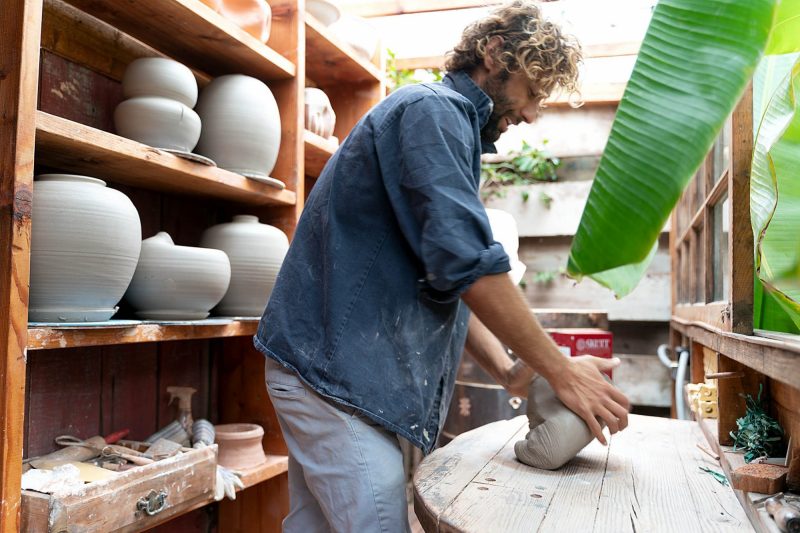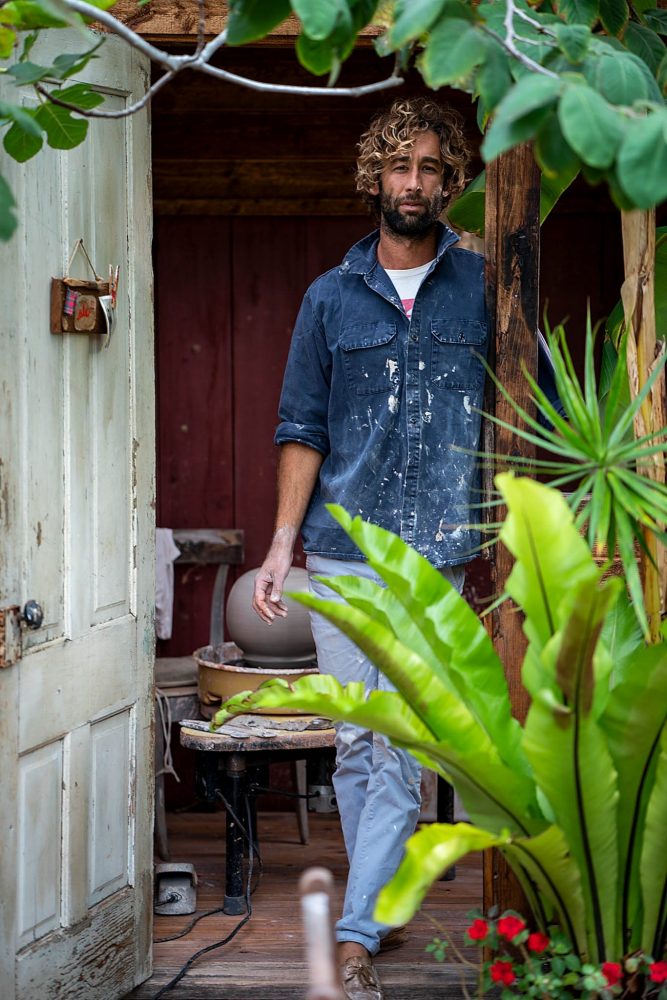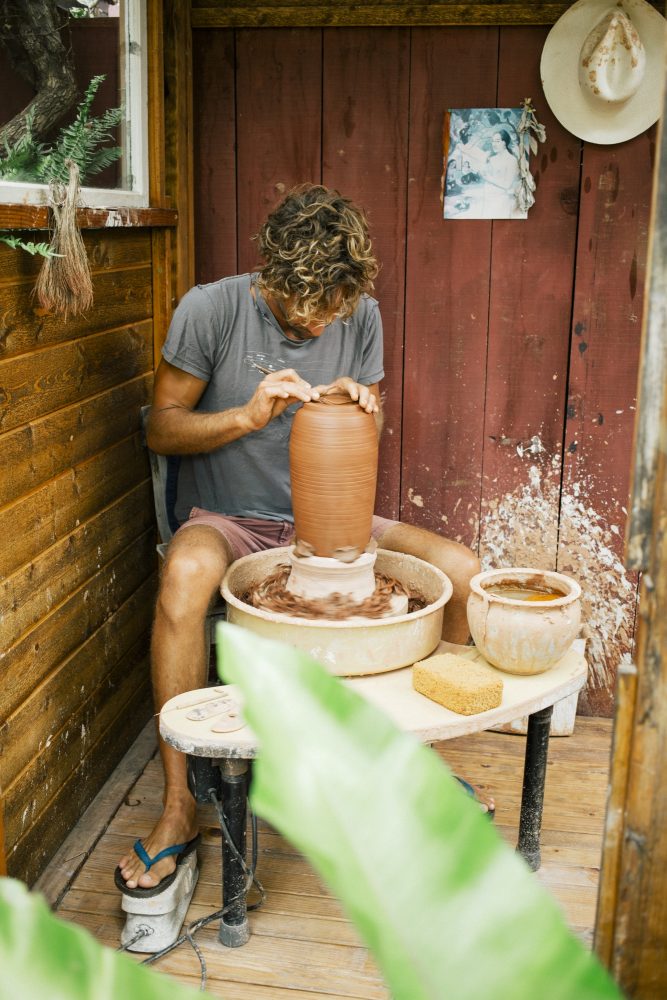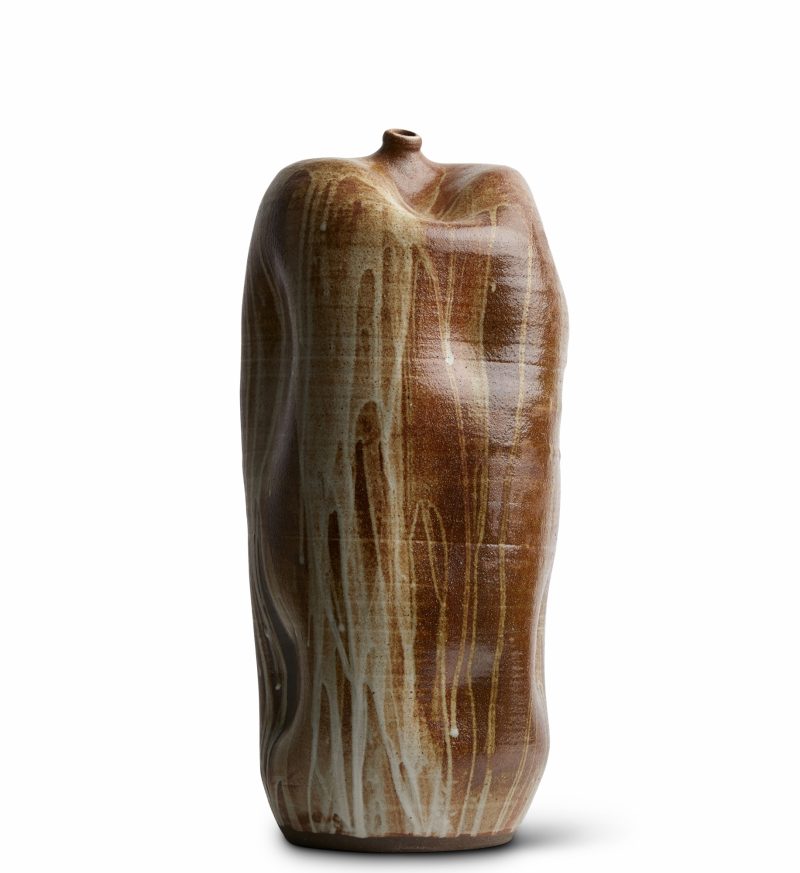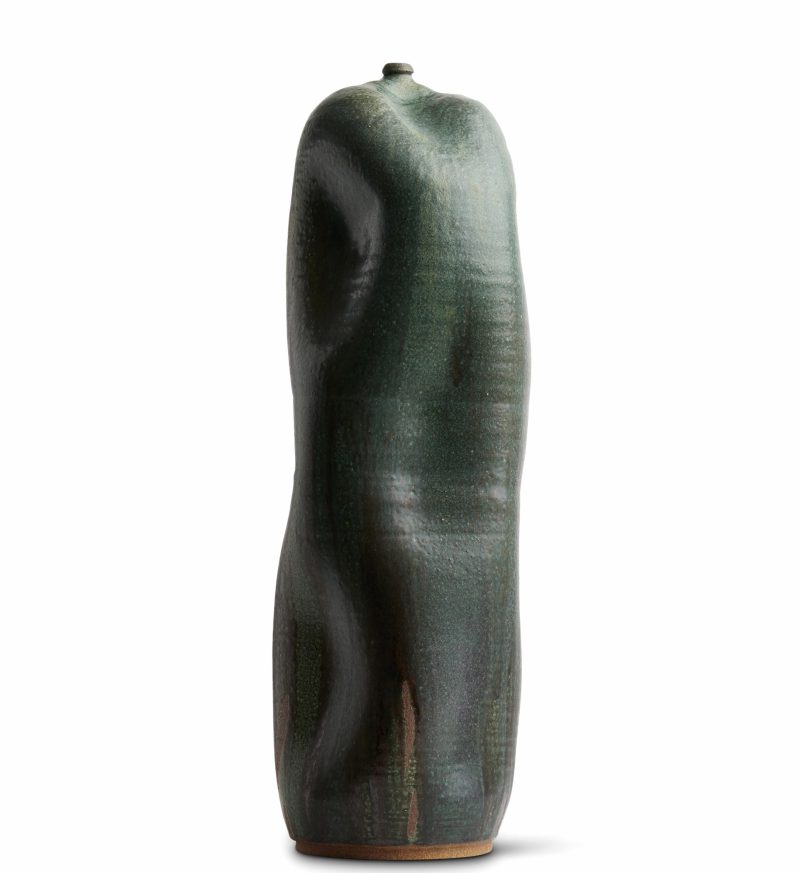 Photo credit: Corban Campbell
About Skoby Joe Ceramics
Joseph Skoby is a Southern California artist whose work is inspired by the nature of his home state. His ceramics, created in his own garden, recall his intimate dance with the ocean as a lifelong surfer — a pure form of self-expression that disappears after each wave. Each of Skoby's vessels are hand-thrown and crafted in his La Jolla, California studio. His work not only finds inspiration from his home state but also in traditional Japanese ceramics.