About the Tour
Come join as we virtually tour the hand-built sculptural home, garden, and working studio of artist James Hubbell. Joined by his wife Anne and their family, hear their stories of creating and living in the amazing surroundings near Santa Ysabel, California. See the architecture and art nestled amidst the oaks and boulders and be inspired by the way nature and art can truly dance together as one.
Throughout Sunday, September 13 (and all of San Diego Design Week), the 50-minute film will be available to watch anytime for a discounted donation amount of $5: https://vimeo.com/ondemand/ilanlaelvirtualtour
Afterward, the Virtual Tour will be accessible through the same link, with a cost of $9.99 to view for a 48-hour window, or $25 to purchase the digital download. DVDs will be available for $25 as well.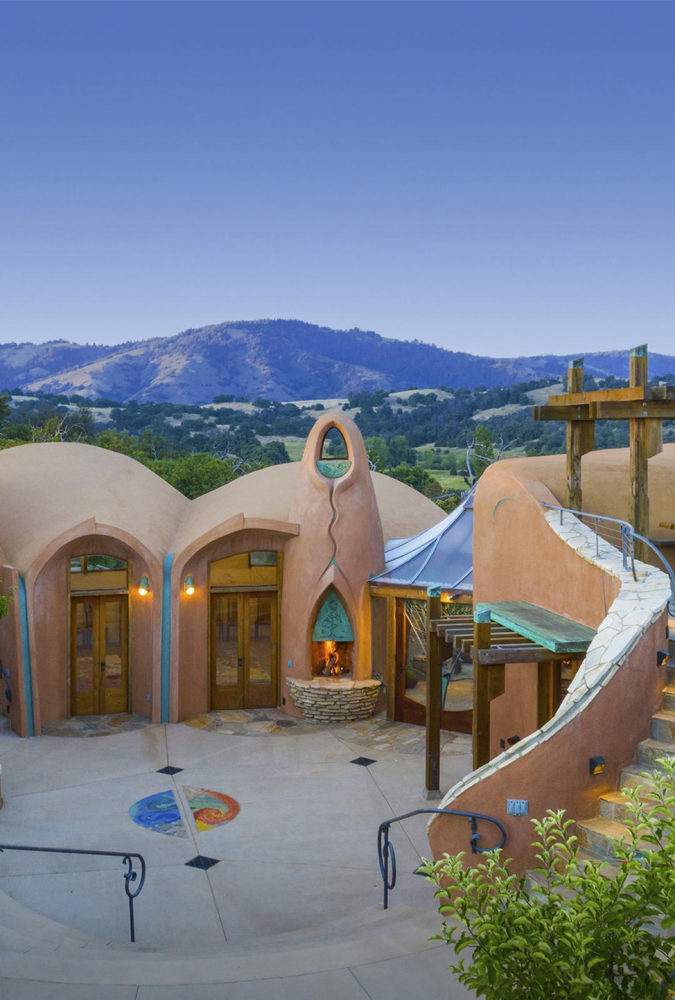 Photo credit: John Durant
About Hubbell & Hubbell Architects with the Ilan Lael Foundation
Hubbell & Hubbell Architects focuses on building with profound respect for the planet. Since creating the firm in 1995, James Hubbell and his son Drew Hubbell know their first duty as architects is to create spaces that celebrate the excitement and mystery of the world in ways respectful of nature's laws, as well as in ways that connect people to nature's nourishing beauty.

The Ilan Lael Foundation was founded by James and Anne Hubbell in 1982 and sponsors public art projects, lectures, seminars and exhibitions in San Diego and Tijuana. Ilan-Lael translates from Hebrew to "a tree that unites the physical and the spiritual," integrating art, nature and community in a dynamic setting.