About the talk
What does it look like to plan, conceptualize, and design a social justice campaign in 48 hours?

Raygun partnered with Good Measure for a two-day virtual design sprint to benefit a nonprofit organization in San Diego. Our team of 15 creatives worked remotely to strategize and design a fully-branded campaign to inform San Diegans about a pressing issue, demonstrating how visual communication is an essential component of community activism.

Our live Zoom Q&A session during San Diego Design Week gave attendees a behind-the-scenes look at our virtual sprint process as well as the exciting reveal of the final campaign.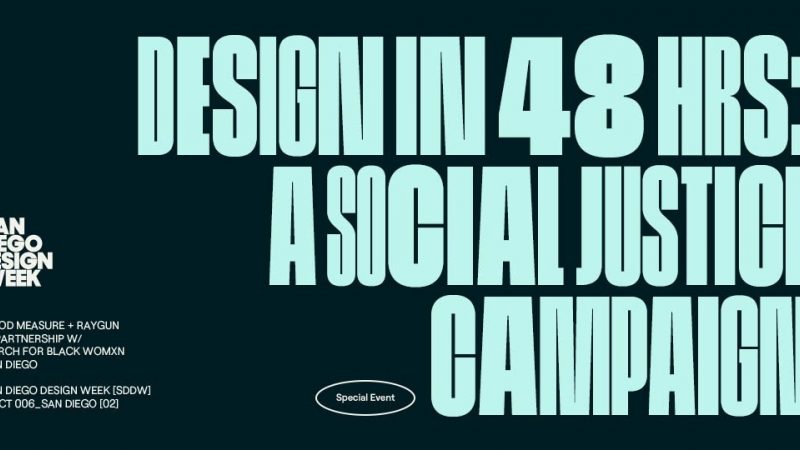 VIDEO: DESIGN IN 48 HOURS
This event was presented live September 10, 2020.
About Good Measure x Raygun
Good Measure is a pop-up agency organizing projects with lasting impact. Each local event launches new nonprofits or revitalizes previous ones, allowing creative professionals from all over the city to collaborate—all in less than 72 hours.
Instagram
Raygun is a social impact creative studio based in San Diego that helps organizations amplify their voice and advance the common good through strategy, design, and technology.
Instagram