About the Talk
Interested in an art or design degree? You are invited to join our faculty in a live session to ask questions about the Art and Design B.A. degrees. Enjoy senior capstone works by our art and design class of 2020 entitled, "The Visionaries / 2020 PLNU Senior Show Virtual Exhibition" at plnuseniorshow.com! We honor the work of these exceptional graduates from the class of 2020. Each year the PLNU Department of Art + Design celebrates Senior Capstone Visual Art Exhibits and Graphic Design Portfolios. Lively in-person public receptions are the norm. These times however, are not the norm—they are unprecedented. COVID-19 tried to dim the light. However, this inaugural website proves that light could not be dimmed. Instead, these artists and designers shine brightly. Their character, courage and resolve enabled them to finish at their finest. Please visit us at plnuseniorshow.com or on Instagram.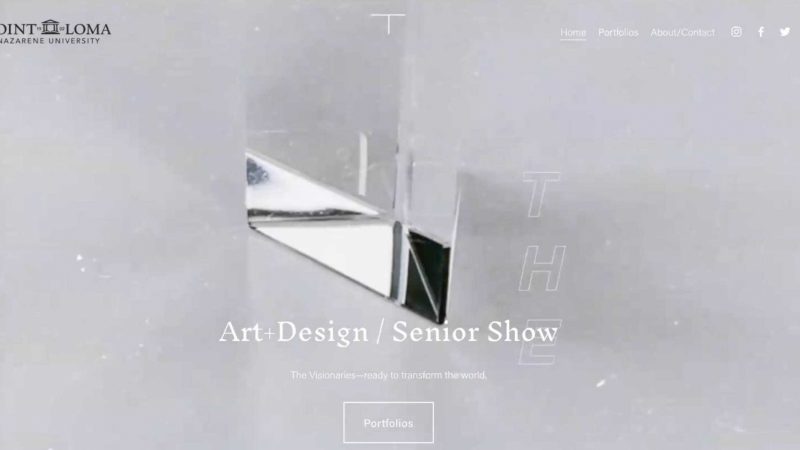 VIDEO: The Visionaries
This talk was presented live September 9, 2020.
About Point Loma Nazarene University Department of Art + Design
The Point Loma Nazarene University Department of Art + Design challenges its students to create original works of art, engage in art history and research, and develop the critical thinking and aesthetic skills that will help them become the courageous visual communicators they were called to be. Within the program, students build close relationships with one another and faculty in an inclusive and supportive environment, as they work together to discover ways to create art or design for a positive social impact.