About the tour
The Plunge at FIT first opened to the public in 1925 as the Natatorium, and was the centerpiece of Belmont Park. It was recently reimagined and stands anew. Jules Wilson Design Studio's unique approach to master planning from the inside out, including visioning and schematic architecture, turned a dilapidated historic pool into a vibrant and dynamic fitness experience. The multidisciplinary design studio worked with developer Pacifica Enterprises, architect of record James Gates Architecture, landscape architects Schmidt Design Group, and general contractor Lusardi Construction to realize the overall vision of the project. The contemporary design honors historical features from the original structure, while incorporating modern technologies. Join Jules Wilson (principal, Jules Wilson Design Studio) and Scott Lutwak (owner, FIT Athletic) in a special virtual tour exploring the intersection of design, fitness, and the built environment.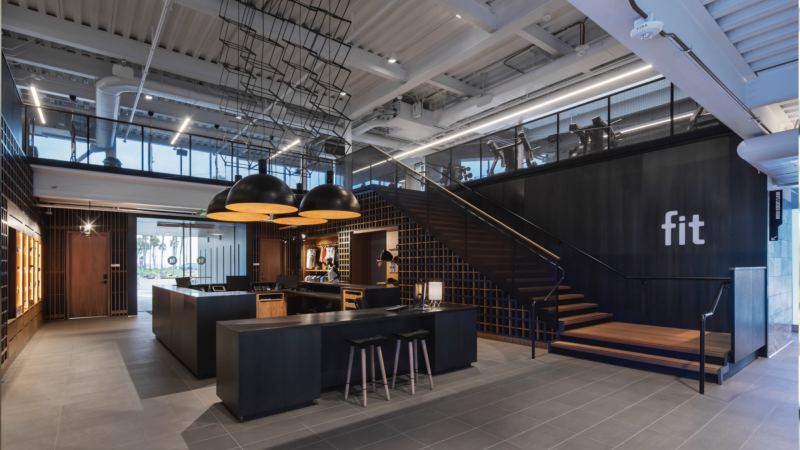 VIDEO: THE PLUNGE AT FIT
About Jules Wilson Design Studio
Jules Wilson Design Studio is a full-service multidisciplinary studio with a national reputation for conceptualizing designs with great attention to detail. With over 26 years of experience in the design industry, principal Jules Wilson works to conceptualize design in a way that caters to those who will exist within it, taking a decidedly intimate approach. Her experience allows her to transform all the elements of a space into a single narrative. This ability to fluidly navigate a project through space and time relies less on the trends of the moment and more on the worldly inspiration that is at the heart of both Jules herself and her team.