About the Event
Learn what goes into a great portfolio and watch a senior designer conduct LIVE UX portfolio reviews. Your UX design portfolio introduces you as a designer, showcases your UX skills in action, and tells a compelling story that will engage future employers and clients. This session will begin with an overview of how to put your portfolio together by Angi Arrington, VP of Creative at Watson Creative in Portland, Oregon. Following, we'll have a review of three pre-submitted portfolios from San Diego designers - all reviewed live!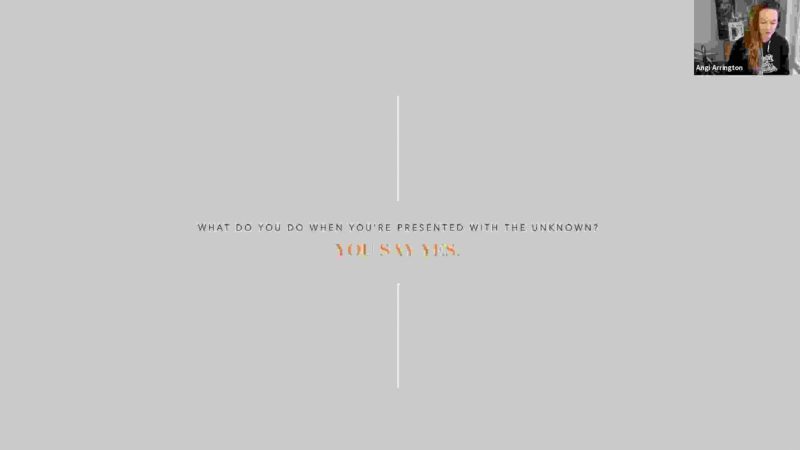 VIDEO: HOW TO STYLE AND PREPARE YOUR PORTFOLIO SESSION 2
This talk was presented live September 10, 2020.
Session Two Reviewers
Erika Lauro, Senior Strategic Designer at Zalando SE (Berlin)
Erika currently works with Zalando SE, the leading fashion platform in Europe. Throughout her career, Erika has worked on different innovation projects driving teams and clients through a mixed approach based on Design Thinking, Lean UX and Agile, able to help brands to make decisions based on data, users needs and build long term relationships with their customers.
Andy Vitale, Design Leader, Emerging Design Practices at Truist (U.S.)

Andy Vitale embraces an entrepreneurial spirit to kickstart important new design initiatives by instilling the importance of a human-centered approach to solve problems, grow revenue, and achieve far-reaching goals. Andy has solved problems for organizations ranging from startups to Fortune-ranked companies. He's a relentless user experience evangelist, with a passion for cognitive thinking and making technology more human.
Social Media:#adobexd #uxportfolios
About Adobe XD
With Adobe XD, you get one powerful tool for your whole UI/UX design process. Create user flows, wireframes, high-fidelity designs, interactive prototypes, animations, and more — no need to switch between multiple apps or worry about keeping designs in sync.

Website