About the Event
Have you ever wondered what it means to be a game designer? Join us as we listen to a panel of industry experts from the San Diego design community as they discuss how they approach game design and their path into game development. IDGA's 2020 San Diego Game Jam winner will also be announced.

View the talk on Twitch here. More information surrounding IDGA's Game Jam can be found on www.igdasandiego.org.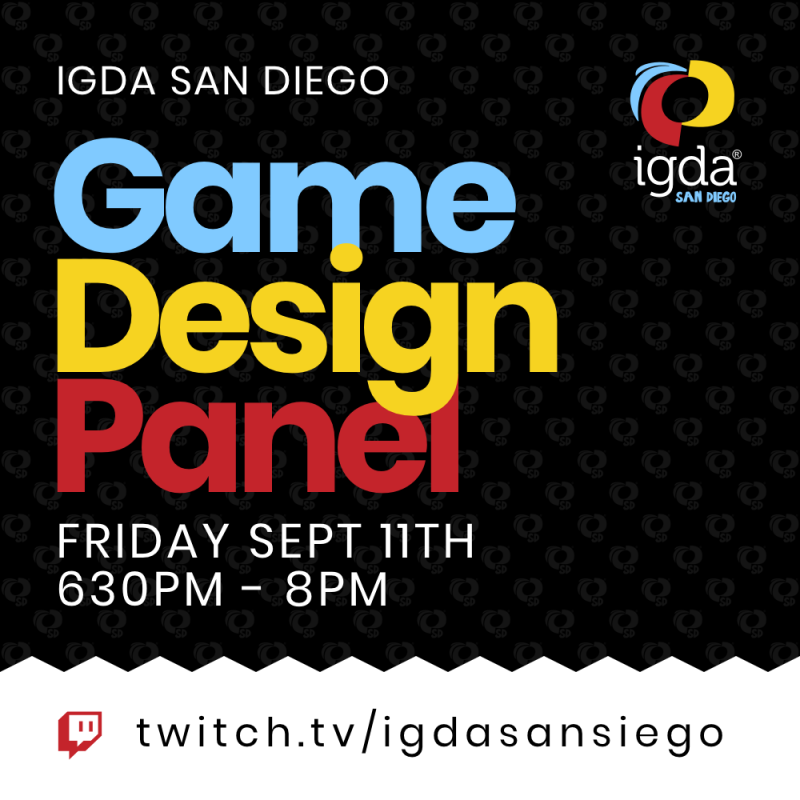 About IGDA San Diego
As a chapter of the International Game Developers Association (IGDA®), IGDA San Diego enhances the careers and lives of video game developers in San Diego County. IGDA provides a community with a diverse mix of studios, indies, hobbyists, and students.