About the talk
San Diego prides itself as "America's Finest City" and it boasts a vibrant experience design community, with talented practitioners and outstanding design. But it wasn't always like this. Back in the day, there were great designers and great design work coming out of the area, of course. But there wasn't a strong sense of community just yet. There were several groups trying to bring the local design community together. San Diego Experience Design Professionals Network (SDXD for short) was one of those groups.

Join Paul Hong, Tara Jensen, and James Vinh, Presidents past and present of SDXD, as they share tales about establishing a thriving local experience design organization throughout a time where the region itself saw significant growth in design professions. This session will highlight the story of how SDXD grew from a small meetup that struggled to fill a single conference room to the largest experience design organization in the region with a community of over 3,200 members. Get behind the scenes and see how a group is established, structured, and set up to succeed. Learn some hard-won do's and don'ts about building a professional community and delivering extraordinary events. And be inspired to get in there and help build a community yourself.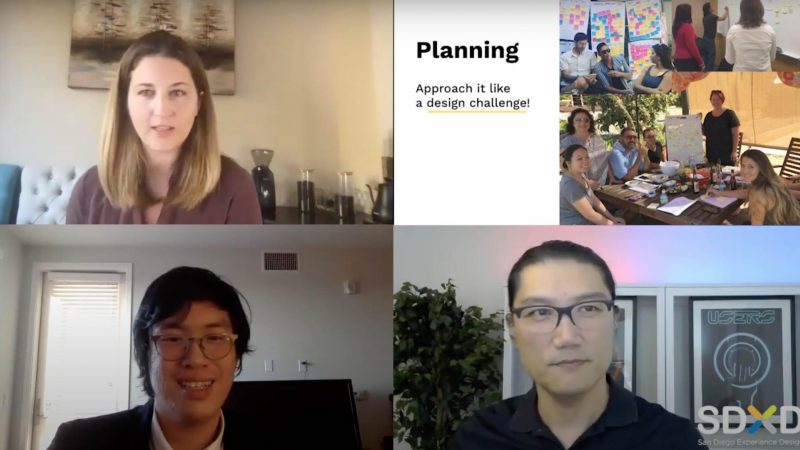 VIDEO: BUILDING AMERICA'S FINEST UX COMMUNITY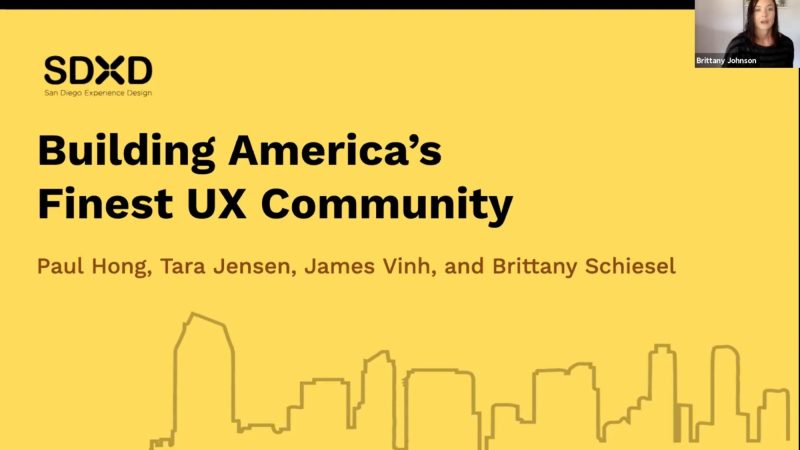 VIDEO: Q&A WITH SDXD AND SERVICENOW
This talk was presented live on September 13, 2020.
About SDXD x ServiceNow
The San Diego Experience Design Professionals Network is a catalyst for a vibrant San Diego experience design community. The professional networking and education organization serves primarily UX research and design practitioners but welcomes anyone who works in or is simply interested in the various experience design disciplines and techniques such as UX, usability, prototyping, HCI, service design, industrial design, and more.

Twitter | Instagram | Meetup
ServiceNow is making the world of work, work better for people. Their cloud-based platform and solutions deliver digital workflows that create great experiences and unlock productivity for employees and the enterprise.