About the Tour
Immerse yourself in a four-minute short documentary of the studio of Yomar Augusto. See his work practice, including original pieces, graphic design, art books, typography, large scale calligraphic pieces and several small details that give life to his studio on El Cajon Blvd. The film concept gives a look at what a mixed media studio looks like: a true hybrid combination between art, design, calligraphy and typography.

Also view a second film by San Diego based photographer Randy Ronquillo, which documents Yomar's creative approach through a studio visit conducted in 2019.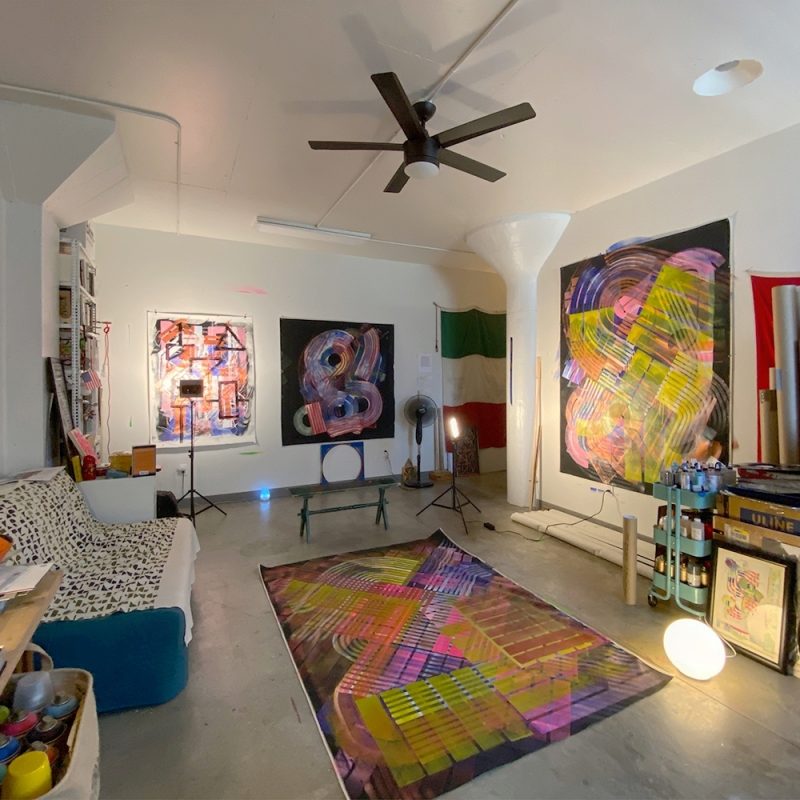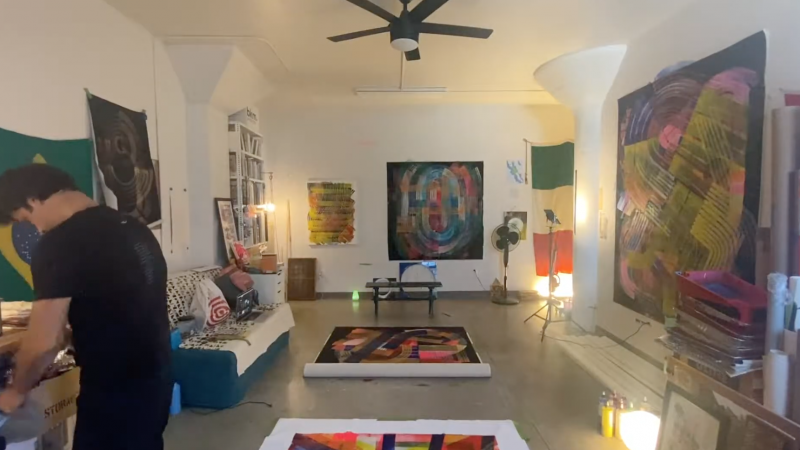 VIDEO: "The Yo Cave" Studio Tour by Yomar Augusto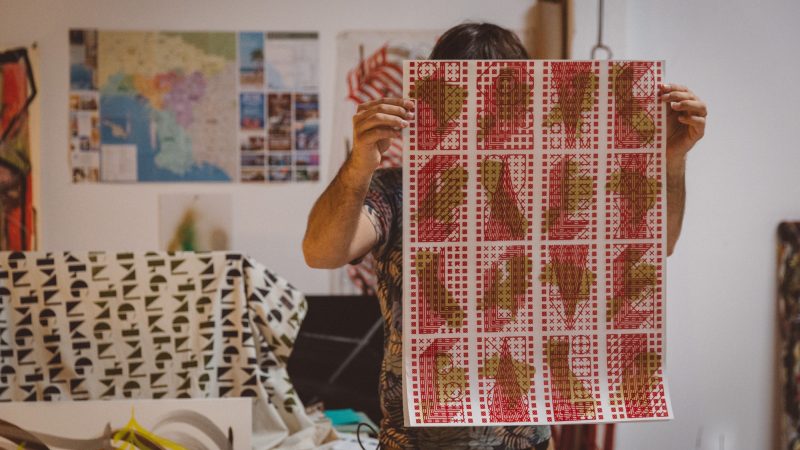 VIDEO: Truth & Rights: Yomar Augusto Studio Visit - By Randy Ronquillo
San Diego based photographer Randy Ronquillo documents Yomar's process and gives a look into his multidimensional studio practice. Truths & Rights is a series by Randy Ronquillo which exposes the creative process from his own lens as a professional working at the intersection of many disciplines, from art to graphic design and music.
About Yomar Augusto
Yomar Augusto is a typographic artist and graphic designer based in San Diego. Raised in Rio de Janeiro, he initially trained as a graphic designer before going on to study photography at the School of Visual Arts. He established his own studio in Rio before completing a Masters in Type Design at the Royal Academy of Art in The Hague, The Netherlands where he lived and worked for nearly a decade. He has taught at the Willem de Kooning Academy in Rotterdam, Bauhaus University in Germany, and at the Fashion Institute of Technology in NYC.