Sponsor Spotlight
We're very excited to introduce some of the inspiring people, organizations, brands, and companies behind SDDW. To start, we've tapped a notable figure in the design community who's on the board of Mingei International Museum, the presenting sponsor of SDDW. Patricia has been affiliated with the Mingei since 2011, when she was first invited to serve as a liaison between San Diego State University (SDSU) School of Art and Design and Mingei. Fast forward almost a decade later, and she's just as involved, having played a large role in the museum's rebrand that debuted last year and joining the SDDW committee early on.
Tell us about the Mingei's journey to becoming Design Week's presenting sponsor.
Even though Mingei is best known for its craft and folk art collection, the museum was conceived by its founder, Martha Longenecker, in 1996, as a design museum that has hosted many design exhibitions throughout the years. With the reopening of a transformed museum, Mingei is seizing the moment to bring design to its forefront. For almost two years, the design team at Mingei, formerly headed by Alexis O'Banion, came up with the idea and the initial plan for hosting this first edition of San Diego Design Week. Early in the process, Intuit showed a strong interest in being the main sponsor and that set everything in motion! Since the start, Mingei showed a strong commitment to the event not only with the purpose of expanding its audience to include designers but to highlight the role that design plays in many of the activities that define San Diego. Design Week then had to be interdisciplinary and representative of our city and its thriving design scene which expands from surfboards, craft beer, and code to DNA research and human-centered design.
The Mingei has been closed to the public while it undergoes a physical transformation. How does being a part of SDDW help it remain a part of the community while its physical space is unavailable?
Throughout its closure, Mingei has shown great flexibility and adaptability in maintaining its presence in San Diego with exhibitions, educational programs, collaborations. Design Week is part of those efforts. Thanks to its warmth, relatability, cultural representation, and terrific staff, this museum has shown a strong ability to engage and bring people together, even under the current circumstances. With Design Week, specifically through its director Stacy Kelley and its great group of advisors and volunteers, Mingei has been able to connect with a whole new audience in a whole new way.
How does Design Week align with Mingei's core mission?
Two important components of Mingei's mission are what answers the question that designers may ask themselves in terms of this museum being the main sponsor of SDDW: Why Mingei? The first part is that its mission resides in understanding and celebrating the art of the people (mingei) from all eras and cultures, design included. The second is that Mingei has made, since its beginnings, creativity and our cultivation of it, its mission. In the eyes of Mingei, there is an unknown craftsman worth honoring and beauty worth enjoying in the use of a tiny house, a guitar, a map, or computer code. Through Design Week, Mingei celebrates San Diego's creative community and helps us imagine a future that places design, creativity, and quality of life for all at its center.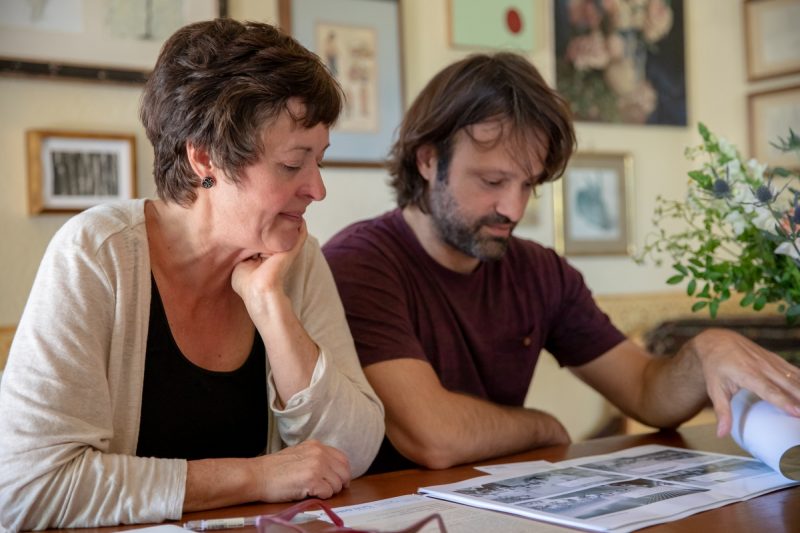 GIVE US A BRIEF PREVIEW OF WHAT MINGEI WILL BE PRESENTING AT SDDW.

With the limitations imposed by the COVID-19 pandemic, SDDW has been very creative with its programming and opportunities for engagement. With a virtual platform and more than 100 participants under the theme of Design+ (fill in the blank with any discipline that uses design), the programming of Design Week truly expands the notion of what design is and how it's applied in San Diego. There will be live and recorded sessions, as well as self-guided tours, online exhibitions, films, podcasts, and an exhaustive list of resources that participants can use and visit at their leisure. The live and recorded sessions will feature interviews, conversations, stories, case studies, workshops, and more. The topics are incredibly diverse, ranging from architecture, photography, and ceramics to activism, cooking, sports, and music. There will also be plenty of opportunities for interaction through Q&A sessions and social media. The self-guided tours by foot, bike, or car will sharpen your designer vision to discover places off the beaten path and uncover the layers of color, shape, type, and texture as a design archaeologist. There will even be a custom SDDW cocktail, a dessert, and a playlist! The response from the design community has really been incredible.

WE'D LOVE TO HEAR WHAT INSPIRES YOU ABOUT DESIGN IN SAN DIEGO, IN YOUR OWN WORDS.

Finding out about the creative projects going on in San Diego, beyond my familiar environment, has truly surprised me. I have found that, as a city that is rapidly changing, San Diego's design community has space and an open attitude to try new approaches. It is its seemingly casual approach, its "can-do" spirit, bright colors, irreverent use of type, and the juxtaposition of unlike elements (think California burrito!) that inspire me about design in San Diego. SDDW has also given me the opportunity to express, as a Latinx, my support for the Hispanic community advocating for this event to be bilingual. During these times, on days when I worry about the future, the energy and people behind SDDW remind me that I am part of a bigger whole that is creative, resilient, generous, and joyful.